Summer is coming, count the shoes that you don't miss
2019-06-28
1.Skechers Sports Casual Sandals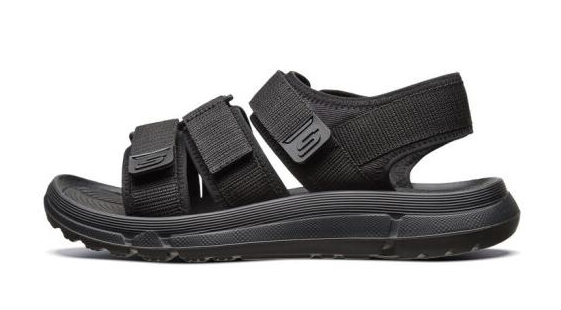 This shoe is designed with a three-piece strap structure and a simple mesh upper for a refreshing sporty and casual style. The simple design can be adapted to different occasions. The convenient Velcro buckle can be based on the size of your feet. To adjust.
2. Skechers spring and summer new women's shoes comfortable breathable mesh set feet
Skechers spring and summer new women's shoes, this shoe design, retro and fashion combination, more women's elegance, lightweight foot cover, simple and good match, elastic knit mesh to increase the comfort of the shoes, more fit the foot Walk lightly.
3. Teva men's sandals fashion versatile comfortable flat bottom
Teva men's sandals, simple laces and soles of the soles of the shoes, more comfortable and natural, this shoe is full of practical and stylish combination, trend and comfort coexist, rubber sole, both soft and wearable, can adapt Different occasions.
4. Jinlilai men's shoes business casual shoes
Jinlilai's men's shoes, lightweight rubber sole design, make travel more comfortable, the trend of fashion elements inlaid in the upper, comfortable inside, fit the foot, soft and comfortable. The cow leather design of the upper is durable and textured.
4. Carbine new 2019 casual canvas shoes
Carbine's casual canvas shoes, with round head design, are more ergonomic and more comfortable to walk. There should be a carbine logo on the upper, white laces, and more youthful vitality, making you more youthful. Comfortable insole for the sole of the foot.
5. Aokang dress shoes men's business comfortable breathable shoes
This Aokang dress men's shoes, the first layer of leather on the upper, soft hand, round head design, show the style of elegant gentleman, let your style between the gestures, waxing laces are not easy to deform, rich texture of leather resistance Wear resistant to stretching.