It was burned by CHARLES & KEITH new bag! 5 affordable and textured hipster bags recommended
2019/08/06
CHARLES & KEITH, which is known as the small CK in Singapore, is popular among young girls for its popular and affordable shoes. In the new season, a variety of fashionable bags have been introduced, from retro-style handbags to practical and comfortable swings. Bags and buckets... every one looks good
1
Super cute retro bag
CHARLES & KEITH has recently launched a variety of retro styles, colorful and saturated bags, which can be selected to suit a variety of styles.
2
Temperament goose yellow handbag
With a retro look and a cute goose-yellow design, this handbag is awesome! Plus crocodile embossing, it also enhances the texture, and provides both shoulder and hand, so you can change the shape.
3
Crocodile embossed tote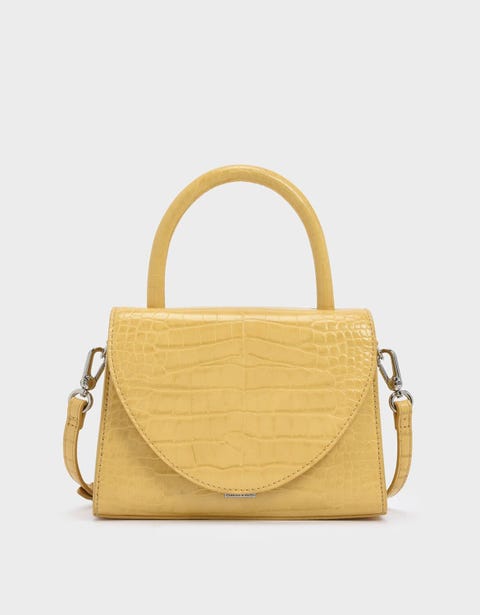 4
Good to put on the summer swing package
A swing bag type like a bamboo basket bag, with a crocodile leather embossed with some more atmosphere, in addition to holiday travel, weekdays can also be back to work.
5
Crocodile Swing Package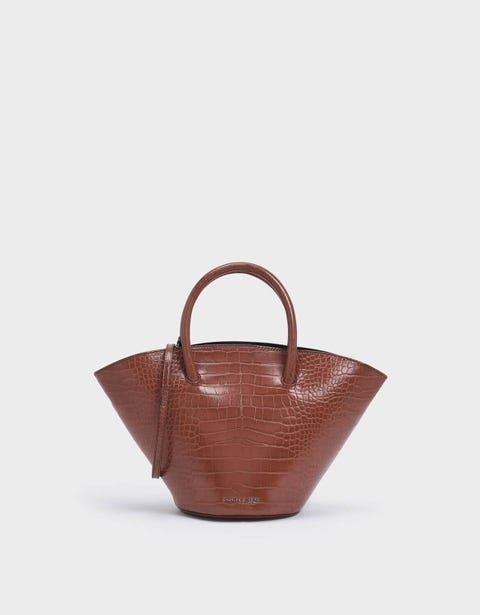 6
Elegant gray-green half moon bag
The refreshing shades of low saturation look more elegant and textured, and they are good for any clothes. The rounded lines of the half-moon bag will make you look more feminine than the regular square bag.
7
Crocodile embossed half moon bag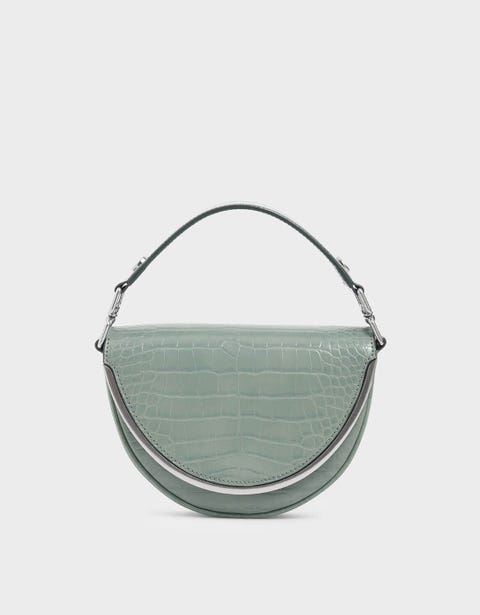 8
Playful wrist bucket bag
Wrist-style handles with pink leather, depicting women's sweet temperament, and through the metal details and irregular cutting, add a fresh sense of the city.
9
Crocodile wrist bucket bag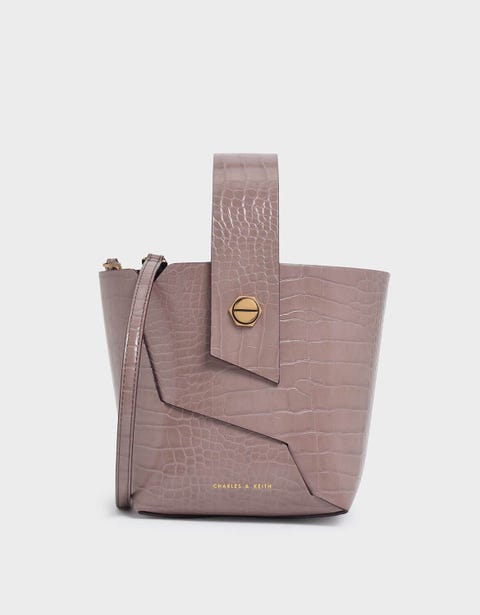 10
Vintage cylinder bowling bag
The playful bag is paired with a circular handle, cute and with a retro personality, the most suitable for the girl.
11
Crocodile bowling bag